cleaning up nuclear energy
Houston research team discovers new application for crystals in nuclear energy
Jul 24, 2023, 10:00 am
Radioactive waste is an obstacle to nuclear energy adoption potential. This research team from the University of Houston has discovered a potential solution. Photo via uh.edu
Researchers at the University of Houston have unlocked a new way to use crystals to safely dispose of radioactive waste.
The team of UH researchers published a paper in Cell Reports Physical Science this month detailing their discovery of how to use molecular crystals to capture large quantities of iodine, one of the most common products of radioactive fission, which is used to create nuclear energy.
According to a statement from UH, these molecular crystals are based on cyclotetrabenzil hydrazones. Ognjen Miljanic, professor of chemistry and author of the paper, and his team have created the organic molecules containing only carbon, hydrogen and oxygen atoms, which create ring-like crystals with eight smaller offshoots, earning them the nickname "The Octopus."
The discovery was made by Alexandra Robles, the first author of the study and a former doctoral student in Miljanic's lab.
The crystals have an uptake capacity similar to that of porous metal-organic frameworks (MOFs) and covalent organic frameworks (COFs), which traditionally have been considered the "pinnacle of iodine capture materials," according to UH. They allow iodine to be moved from one area to another, are reusable and can be produced using commercially available chemicals for about $1 per gram in an academic lab.
"They are quite easy to make and can be produced at a large scale from relatively inexpensive materials without any special protective atmosphere," Miljanic said in a statement.
The team also believes the crystals can be used to capture additional elements like carbon dioxide.
"This is a type of simple molecule that can do all sorts of different things depending on how we integrate it with the rest of any given system," Miljanic continued. "So, we're pursuing all those applications as well."
Next up, Miljanic is looking to find a partner that will help the team explore practical applications and commercial aspects.
UH has been making net-zero news lately. A team of students from UH placed in the top three teams in a national competition for the Department of Energy earlier this summer. The college also shared details about its forthcoming innovation hub, which will house UH's Energy Transition Institute, as well as other centers and programs.
Joseph Powell, founding director of UH's Energy Transition Institute, sat down with EnergyCapitalHTX last week to talk about UH's vision for the organization.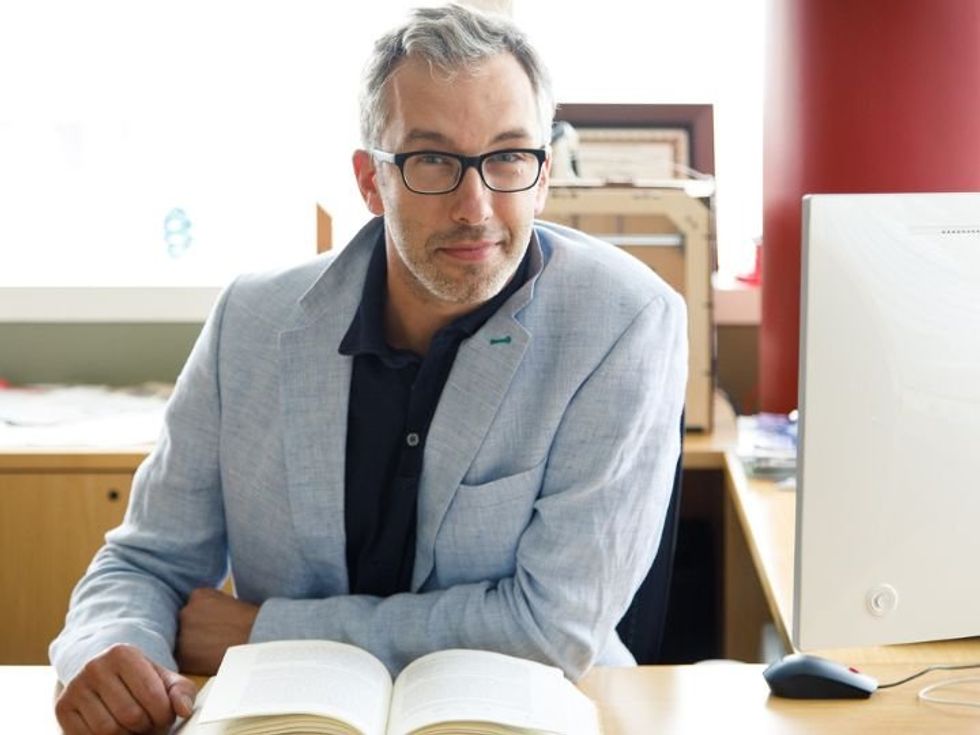 Ognjen Miljanic is a University of Houston professor of chemistry and author of the paper. Photo via UH.edu