3 things to know this week: 2 energy appointments, DOE doubles down on funding, and more
Aug 21, 2023, 1:05 pm
The DOE has deployed funding for direct air capture, events not to miss, and more things to know this week. Photo via Getty Images
Editor's note: It's a new week — start it strong with three quick things to know in Houston's energy transition ecosystem. The United States Department of Energy doled out some big money last week, two new energy innovation leaders to know, and an event not to miss this week.
DOE grants millions for carbon capture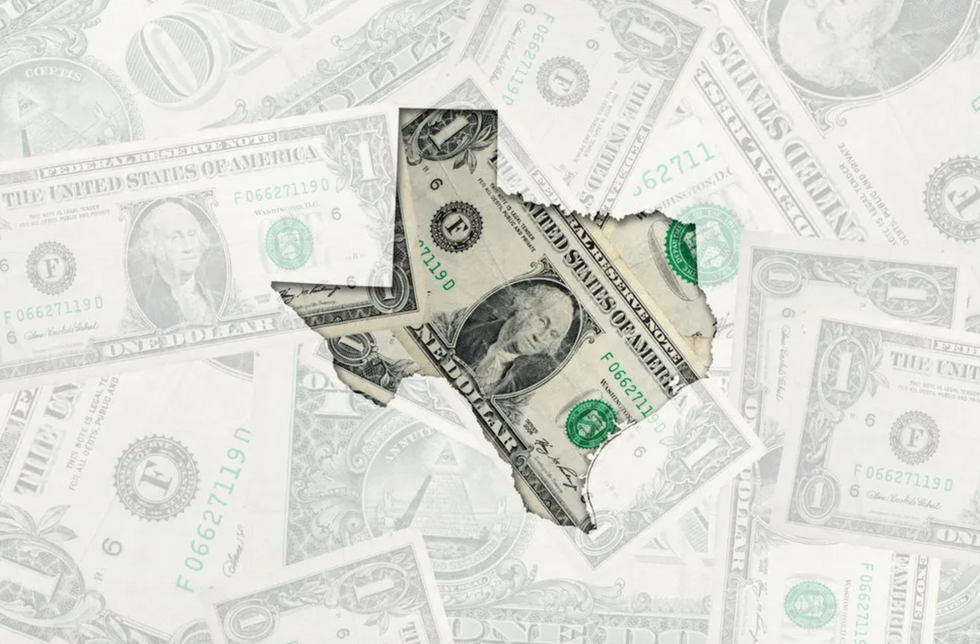 A handful of direct air capture projects with ties to Houston just received federal funding. Photo via Getty Images
Last week, there were two different DOE funding stories on EnergyCapital — both about federal funding for direct air capture (DAC) projects.
A subsidiary of Houston-based energy company Occidental snagged a roughly $600 million federal grant to establish a hub south of Corpus Christi that'll remove carbon emissions from the air. The U.S. Department of Energy's Office of Clean Energy Demonstrations grant, awarded to Occidental subsidiary 1PointFive, will go toward building the South Texas Direct Air Capture (DAC) Hub. It'll be located on about 106,000 leased acres within a Kleberg County site at the iconic King Ranch. The hub will comprise 30 individual DAC projects. Read more.
Around the same time, four carbon capture projects with ties to the Houston area were announced to have collectively received more than $10 million in funding from the DOE. Chevron, Fervo Energy, and more were involved in those grants. Read more.
HOU to know in energy transition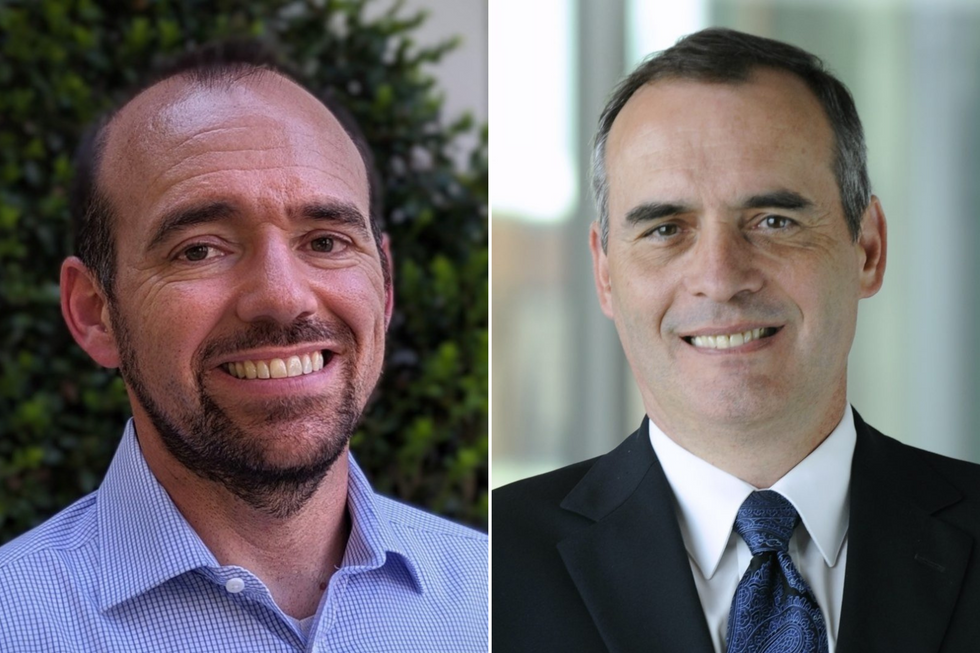 Two recent appointments were announced last week. Photos courtesy
Two Houston organizations looking to advance the energy transition named new leaders last week.
Activate named Jeremy Pitts as the Houston managing director this month. The nonprofit, which announced its new Houston program earlier this year, was founded in Berkeley, California, in 2015 to bridge the gap between the federal and public sectors to deploy capital and resources into the innovators creating transformative products. Pitts will lead the program locally, including working with the inaugural cohort, to be determined later this year for 2024. Read more.
After a months-long search, Greentown Labs named its next leader. Kevin Knobloch, who served as chief of staff of the United States Department of Energy in President Barack Obama's second term, will be CEO of Greentown Labs, effective September 5. In his role, Knobloch will oversee both Greentown locations in Houston and Somerville, Massachusetts, outside of Boston. Read more.
Upcoming events to put on your radar
Plan the rest of your August accordingly.
This week:
August 22 — The 2nd Annual Renewable Energy Leadership Conference, hosted by Rice Business Executive Education, voices from leading renewable energy companies, the DOE, and capital providers will gather to discuss the impact the IRA has had on Houston and beyond, and what to expect going forward.
August 22-23 — SPE Energy Transition Symposium's goal is to deliver a prominent and dedicated energy transition event by collecting and disseminating the knowledge from industry leaders, technical experts, academicians, practitioners, financial community and ESG leaders, and together through collaboration, advance the conversations, technology and exchanges that will move our industry forward.
Later this month:
August 28-30 — Industrial IMMERSIVE Week attracts the most industrial, energy, and engineering tech professionals making investment, strategy and tactical decisions, or building, scaling and executing pioneering XR/3D/Simulations, digital twin, reality capture, edge /spatial computing, AI/ML, connected workforce & IIoT projects within their enterprise.
August 30-31 — Carbon & ESG Strategies Conference, presented by Hart Energy, will highlight carbon capture and storage projects and technologies onshore and offshore, direct air capture, enhanced oil recovery, responsibly sourced gas, renewable natural gas, federal funding challenges and insurance issues, ESG initiatives, regulatory concerns and much more.