California renewable energy infrastructure company opens new Houston office
Jul 10, 2023, 1:51 pm
Pattern Energy, a California-based company with over 150 employees in Houston, revealed its new local office space. Photo courtesy
A company that's developing renewable energy projects has officially opened their new Houston office that will house its 150-person local development team.
Pattern Energy Group LP, headquartered in San Francisco, has moved its Houston operations into the Montrose Collective at 888 Westheimer Road. The new mixed-use complex developed by Radom Capital is home to restaurants, spas, and other retailers.
"We are doubling down on our commitment to Houston with an innovative new office that is designed to foster the collaborative nature of our work to develop some of America's most ambitious clean power projects," says Hunter Armistead, CEO of Pattern Energy, in a June news release. "Leveraging Houston's top-notch energy workforce has been an important component of our success and we look forward to tapping the City's talent base for our continued growth.
Pattern Energy, which develops and operates wind, solar, transmission, and energy storage projects, has a portfolio of 36 renewable energy facilities that have an operating capacity of nearly 6,000 megawatts across the United States, Canada, Japan, and Mexico.
"This new space will help foster the ingenuity of our dedicated employees and their passion for our mission – to transition the world to renewable energy," Armistead, who's based locally, continues.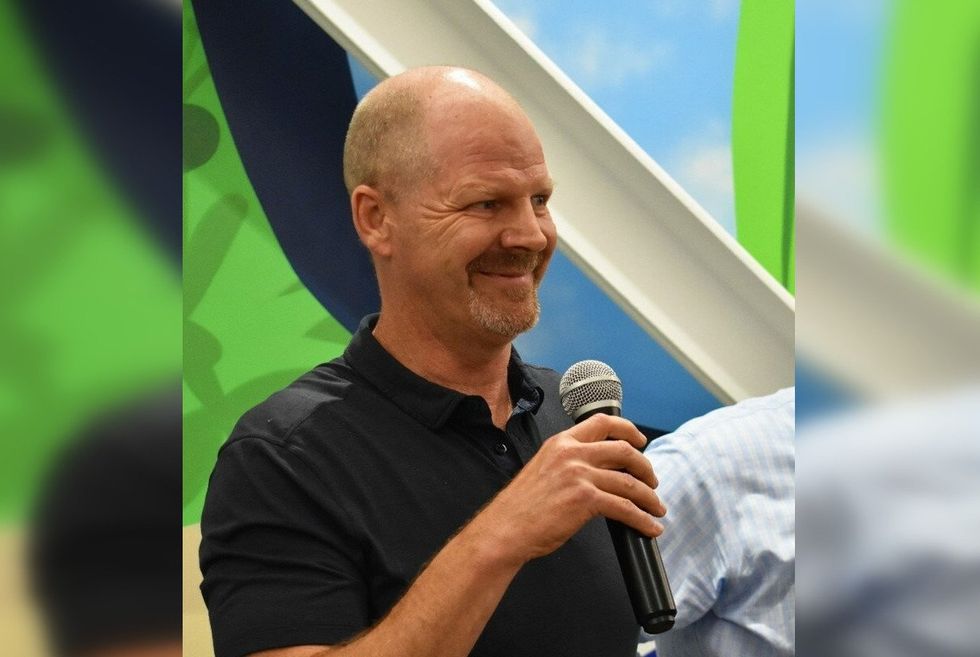 Hunter Armistead, CEO of Pattern Energy, celebrated the company's new office last month. Photo courtesy
The company's development team is based in Houston and is currently working on the SunZia Transmission and Wind project in New Mexico and Arizona, which Pattern Energy describes as "the largest clean energy infrastructure project in U.S. history."
Also housed in the new office is the company's Operations Control Center, which provides 24/7 remote monitoring and control of Pattern Energy's renewable energy facilities. Other employees in the new space work on the meteorological, transmission, and energy trading teams.
"We chose the Montrose neighborhood based on our employee feedback," says Cary Kottler, chief development officer, who's also based in Houston. "To achieve our mission, we need to be energized – and Montrose has the vibrancy and atmosphere we were looking for. As we move forward with building a pipeline of truly exciting renewable energy projects, we are confident that this is the ideal location for our employees to write a new chapter in our history."
The new office lobby features a mural by local Houston artist DUAL.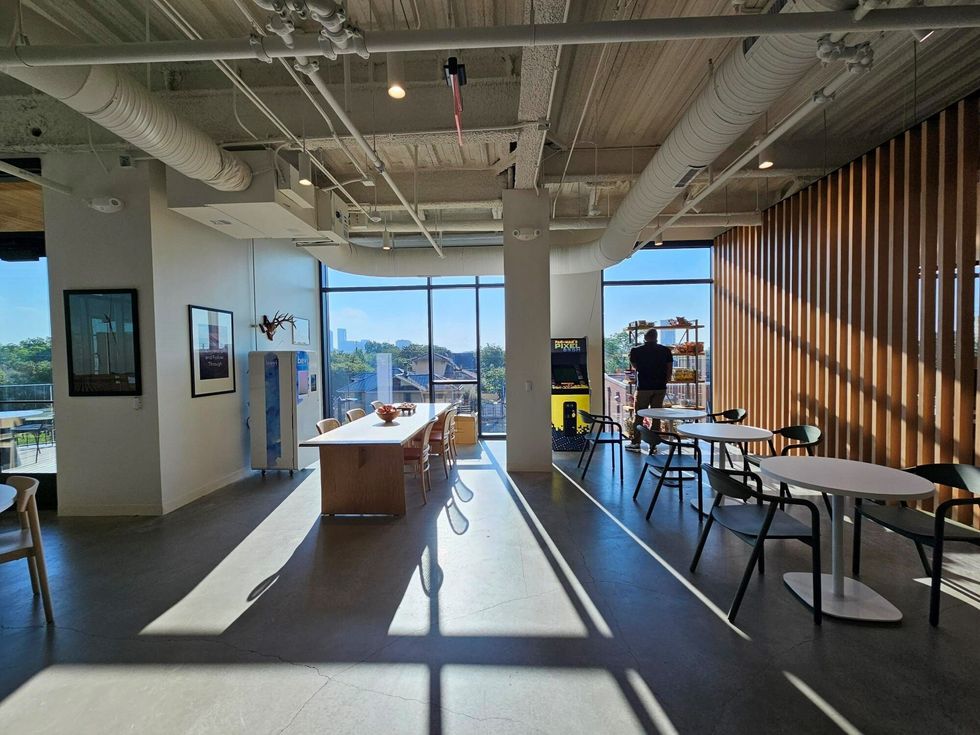 The new office is in Montrose, a neighborhood that had the "vibrancy and atmosphere" Pattern Energy was looking for. Photo courtesy