Houston-area teen wins prestigious award for sustainable gardening initiative
Sep 26, 2023, 10:18 am
A Pearland student's hydroponic gardening nonprofit is increasing sustainability efforts at local schools. Photo via Getty Images
At only 16 years old, Pearland student Rahul Vijayan has been named a winner of a prestigious award.
The 2023 Gloria Barron Prize for Young Heroes recognizes 25 young leaders "who have made a significant positive impact on people, their communities, and the environment," reads the news release. Additionally, 15 of the top winners each receive $10,000 toward their education or service work.

Vijayan created Farm to Tray, a nonprofit that equips schools with hydroponic gardening systems, which can grow fresh produce for school lunch programs. Since he started his initiative, he has distributed over 150 hydroponic grow kits to 23 schools across five districts.
"I want to influence and improve children's day-to-day lives," says Rahul. "Farm to Tray is allowing me to do that and make a tangible impact for thousands of students."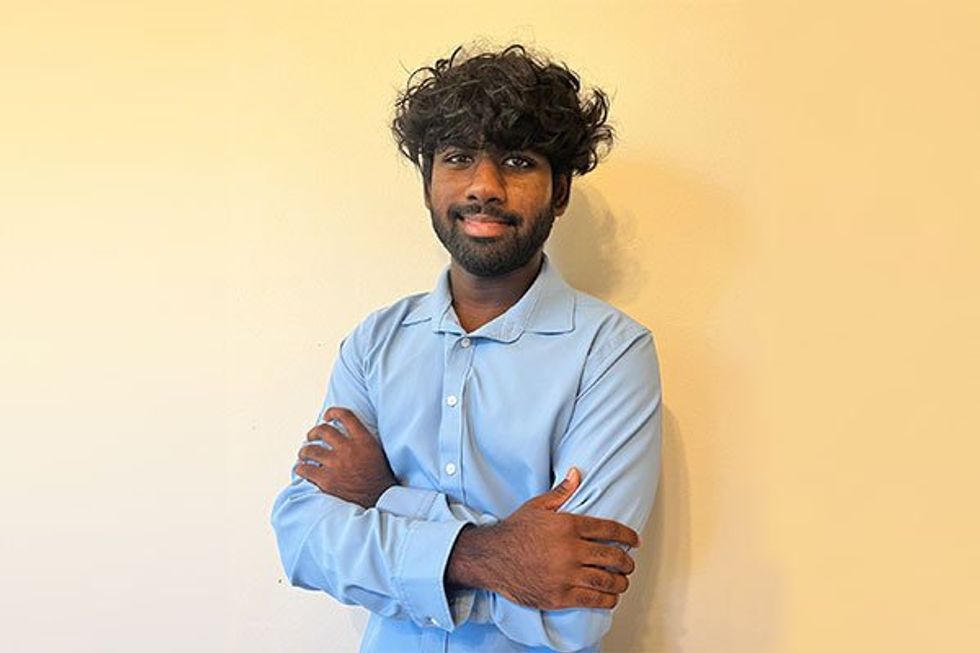 Rahul Vijayan created Farm to Tray, a nonprofit that equips schools with hydroponic gardening systems. Photo courtesy of Barron Prize
In addition to working with programs from AP Environmental Science courses to elementary school classrooms, Vijayan is also collaborating with Houston Methodist to help set up healing gardens for cancer patients. His kits provide education about sustainable agriculture, while also introducing healthier food options, like peppers, tomatoes, microgreens, and lettuces.
After initially being inspired by the sustainability of hydroponic gardening, Vijayan reached out to Houston-based Moonflower Farms, which provides the grow kits for the program. Now, he has a team of 15 student volunteers and has received grants from Earth Force and Jane Goodall's Roots & Shoots.
"Nothing is more inspiring than stories about heroic people who have truly made a difference to the world," says T. A. Barron. "And we need our heroes today more than ever. Not celebrities, but heroes – people whose character can inspire us all. That is the purpose of the Barron Prize: to shine the spotlight on these amazing young people so that their stories will inspire others."
Founded in 2001 by author T. A. Barron and named for his mother, Gloria Barron, the Barron Prize has honored more than 500 young people across America.