EnergyCapitalHTX announces new editor to site
Jul 27, 2023, 10:07 am
The newly launched EnergyCapitalHTX has a new editor. Photo via Getty Images
Houston's role in the energy transition is a developing story, and one new media platform that's dedicated to telling it has a new leader at the helm.
EnergyCapitalHTX, which launched on June 1, is the newest platform from Houston-based Gow Media, a media company and the parent company of InnovationMap, CultureMap, SportsMap, and ESPN Radio 97.5FM and 92.5FM. Natalie Harms, inaugural editor of InnovationMap, has been promoted to oversee EnergyCapitalHTX. The promotion took effect on June 26.
"Natalie will do a great job as editor of EnergyCapitalHTX. Her work covering Houston's innovation economy has been outstanding and we are delighted to extend her leadership to Houston's energy transition," says David Gow, chairman of Gow Media. "She has demonstrated an ability to take complex topics and write about them in a clear, informative manner – an attribute that will support the growth of EnergyCapitalHTX.com."
The site launched with inaugural sponsor HETI, founded in 2021 by the Greater Houston Partnership. Led by Executive Director Jane Stricker, HETI was founded to drive economic growth in the Houston area within the energy transition toward a lower carbon future.
"We are thrilled at the recent announcement of Natalie as the editor of EnergyCapitalHTX. She has a proven track record of telling the Houston innovation story and look forward to working with her to continue share the exciting happenings in the energy transition ecosystem," says Stricker, who also serves as GHP's Senior Vice President of Energy Transition.
Prior to launching InnovationMap as editor in 2018, Harms served as associate editor at the Houston Business Journal. A University of Houston journalism graduate, she also has a certificate in publishing from New York University. In 2020, she received the Small Business Media Advocate award from the Small Business Administration for her work on InnovationMap.
Harms also hosts the Houston Innovators Podcast, a weekly conversation with movers and shakers within Houston's innovation community.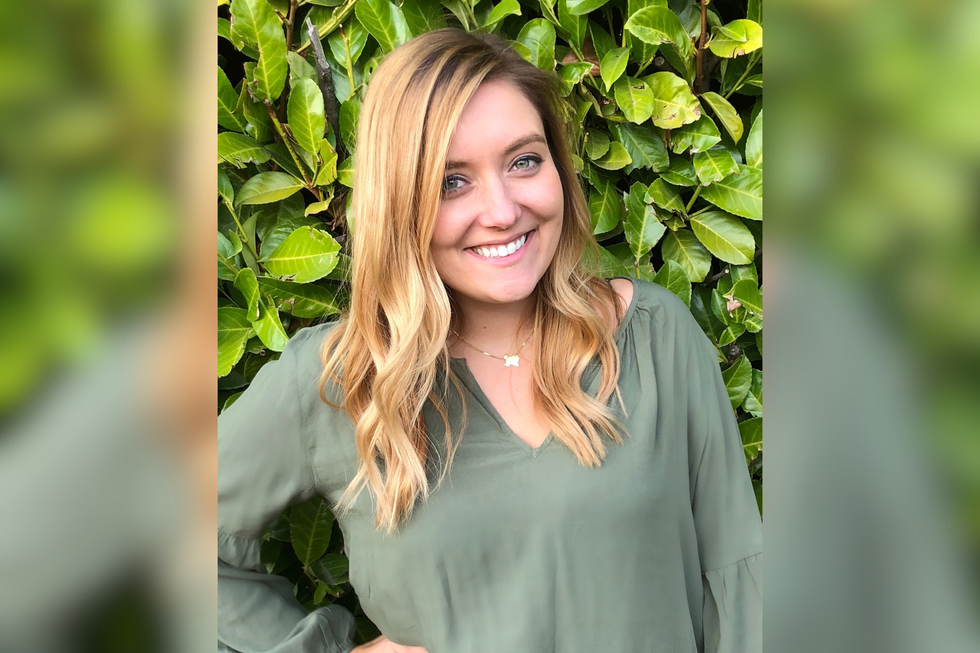 Natalie Harms is the editor of InnovationMap and EnergyCapitalHTX. Photo courtesy