Incubator announces new program, Houston startup names new partner, and more energy innovation news
May 22, 2023, 10:33 am
Houston-based Syzygy Plasmonics, which has developed a light-based catalyst reactor technology that originated out of Rice University, has selected global technology and software company Emerson (NYSE: EMR) to automate electrification of chemical production processes.
The reactor technology uses light instead of thermal energy for chemical manufacturing. The all-electric production method has the opportunity to replace fossil fuel-based combustion, making energy generation more sustainable. Syzygy estimates, according to the news release, that its reactor systems could eliminate 1 gigaton of CO2 emissions by 2040.
"We are excited to advance this opportunity with Emerson not only for its automation technologies and software but also its sustainability leadership and domain expertise in chemical engineering, electrification and hydrogen production," says Syzygy CEO Trevor Best in the release. "As we expand beyond traditional paradigms of reactor technology and launch a new way to electrify chemical manufacturing, we wanted a technology partner who can help us scale our technology efficiently, safely and reliably."
Emerson will provide its suite of hardware, software, and services for the Syzygy modular reactors.
"Emerson is excited to collaborate with Syzygy Plasmonics on such promising technology that could have a significant impact on industries that are some of the most challenging to decarbonize," says Peter Zornio, CTO at Emerson. "This aligns with Emerson's culture of innovation that takes on our customers' biggest challenges."
Greentown Labs announces applications opening for Shell accelerator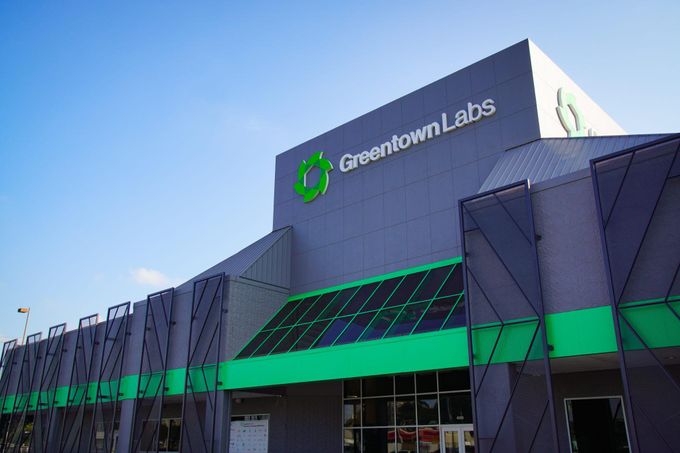 Shell is seeking energy tech companies. Photo via greentownlabs.com
Greentown Labs, a climatetech incubator co-located in Houston and Boston, has teamed up with Shell for a Greentown Go program, geared at accelerating startup-corporate partnerships, to focus on technologies for carbon utilization, storage, and traceability.
Greentown Go Make 2023 zeroing in on alternative carbon feedstocks for carbon-intensive commodities; biogenic and nature-based solutions; and solutions for carbon storage and traceability, according to a news release.
Applications are open now, and the selected startups will have access to mentorship from Shell and Greentown's networks, desk space and membership within Greentown, $15,000 in non-dilutive grant funding, and educational workshops throughout the duration of the six-month program.
"Greentown Go brings together groundbreaking climatetech startups and the corporations that can help commercialize and scale their technologies," says Kevin T. Taylor, interim CEO and CFO at Greentown Labs, in a news release. "Every Greentown Go program aims to drive climate impact and accelerate the energy transition. We look forward to working with Shell, a long-time Greentown partner, on this important program and supporting the latest innovations in carbon utilization, storage, and traceability."
The program will help support Shell's strategy through the development and scaling of technologies for carbon utilization, storage, and traceability across chemicals, carbon fuels, and more.
"Collaboration to accelerate technology development is critical to developing the energy solutions we need for a low-carbon energy future, and I am excited to see what novel technologies arise from startups participating in the Greentown Go Make 2023 program," says Ed Holgate, commercial partnerships manager at Shell.
Chevron Technology Ventures adds Canadian startup to its Catalyst Program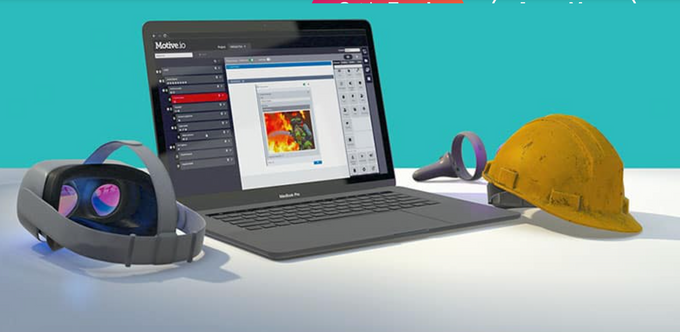 Motive.io ia using AI to optimize workforce training. Photo via Motive.io
Chevron Technology Ventures announced the addition of Vancouver-based Motive.io, which provides immersive training solutions that leverage virtual and augmented reality technologies, to its Catalyst program. The program seeks out and helps to grow breakthrough technologies and solutions that have the potential to disrupt the energy industry.
"We are honored and thrilled to be selected as part of Chevron Technology Ventures' Catalyst program," says Ryan Chapman, CEO of Motive.io, in a news release. "Selection for this program represents a tremendous opportunity for Motive.io to collaborate with Chevron Technology Ventures as we continue to advance our cutting-edge immersive training solutions for the energy sector."
Motive.io's technology, called the XR Management System, "aims to revolutionize how companies train their employees by providing realistic and interactive simulations that allow learners to practice their skills in a safe and controlled environment," according to a news release.
------

This article originally ran on InnovationMap.